Peach Cobbler On The Gateway Drum Smoker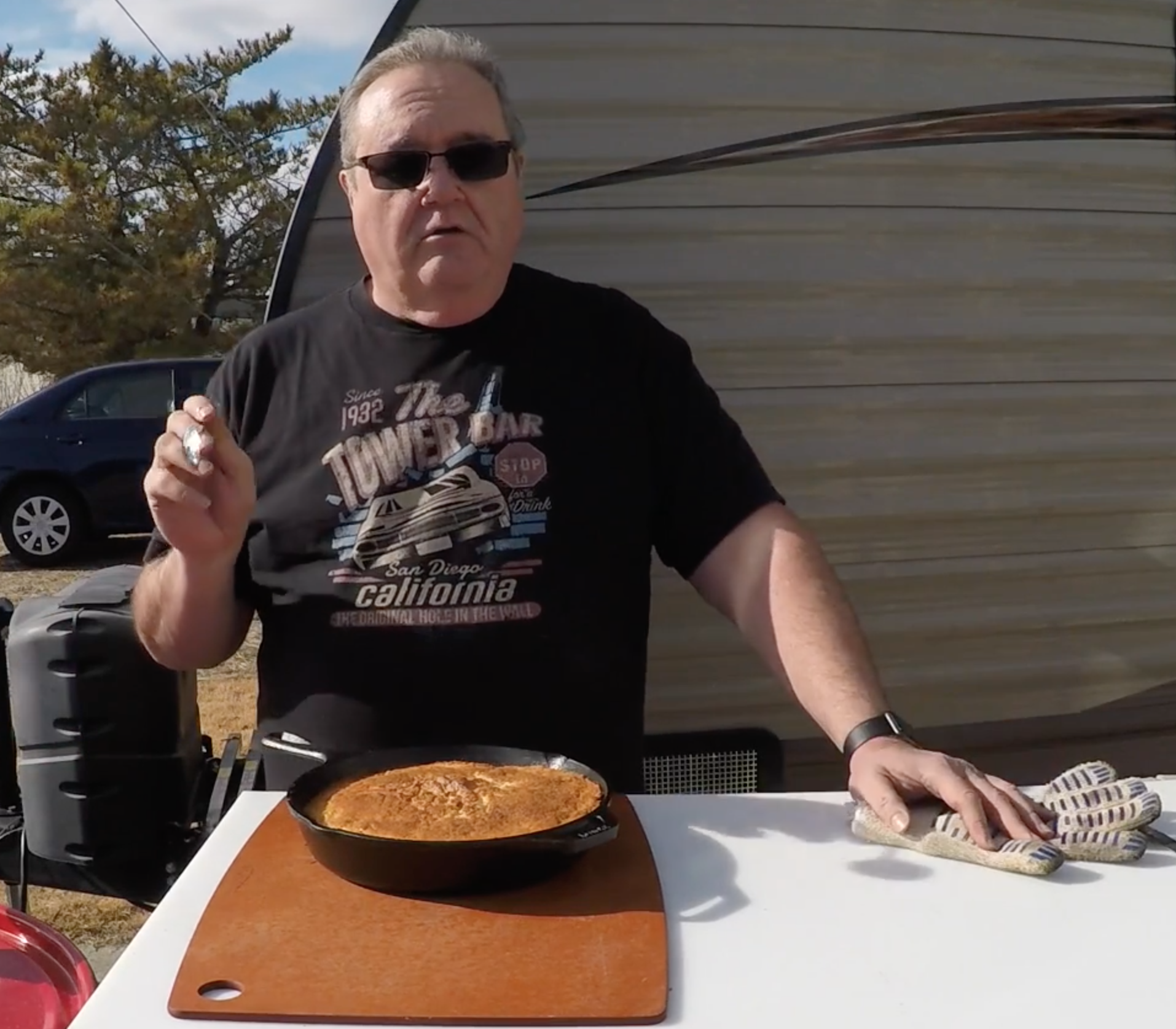 Jay Amsbaugh the Pit Master from the QueGasm professional BBQ team shows you how to make Peach Cobbler on the Gateway Drum Smoker.
MIRACLE PEACH COBBLER
1 can sliced peaches
1/2 cup butter, melted in cast iron skillet
1 cup flour
1 cup granulated sugar
1 tbsp. baking powder
1 cup milk
1 egg
Melt the stick of butter in an 8-inch cast iron pan in your smoker. Beat egg and milk together with a whisk. Mix in flour, sugar and baking powder. Pour into the baking dish with the melted butter, do not mix together. Put peaches over the batter. Batter will rise to form crust. Bake at 350 degrees for 40 to 45 minutes in your smoker. When you can put a knife in the middle and not see any fluid it's done.
The cook time may vary, it has been as long as an hour in my pellet smoker or my oven.
You can add other fruits with or instead of the peaches, have fun.
Gateway Drum Smoker
Maverick Industries PT-75
Royal Oak Charcoal
GoPro Hero 5